Our regular shop hours are:
Mon – Fri 8 AM – 4 PM PST.
Welcome to the world leader in custom national match grade pistol barrels. At KKM Precision we use state of the art robotics and advanced multi-axis cnc machines to produce the most accurate pistol barrels available. We have taken pistol barrel manufacturing to a whole new level of precision with purpose built robotic systems and advanced in-process measuring probes. We specialize in advancing pistol barrel accuracy through superior manufacturing techniques so every shooter knows they have the absolute best. With over 25 years of producing pistol barrels for competitive shooters, our barrels have won nearly every major competition worldwide from the NRA National Matches to the Bianchi Cup and even the USPSA, IPSC and IDPA World Championships. KKM Precision makes only top tier pistol barrels for individuals, gunsmiths and firearms manufacturers.
1911/2011, Glock, M&P, Springfield Armory, Beretta, Hi-Power, CZ,
Sig Sauer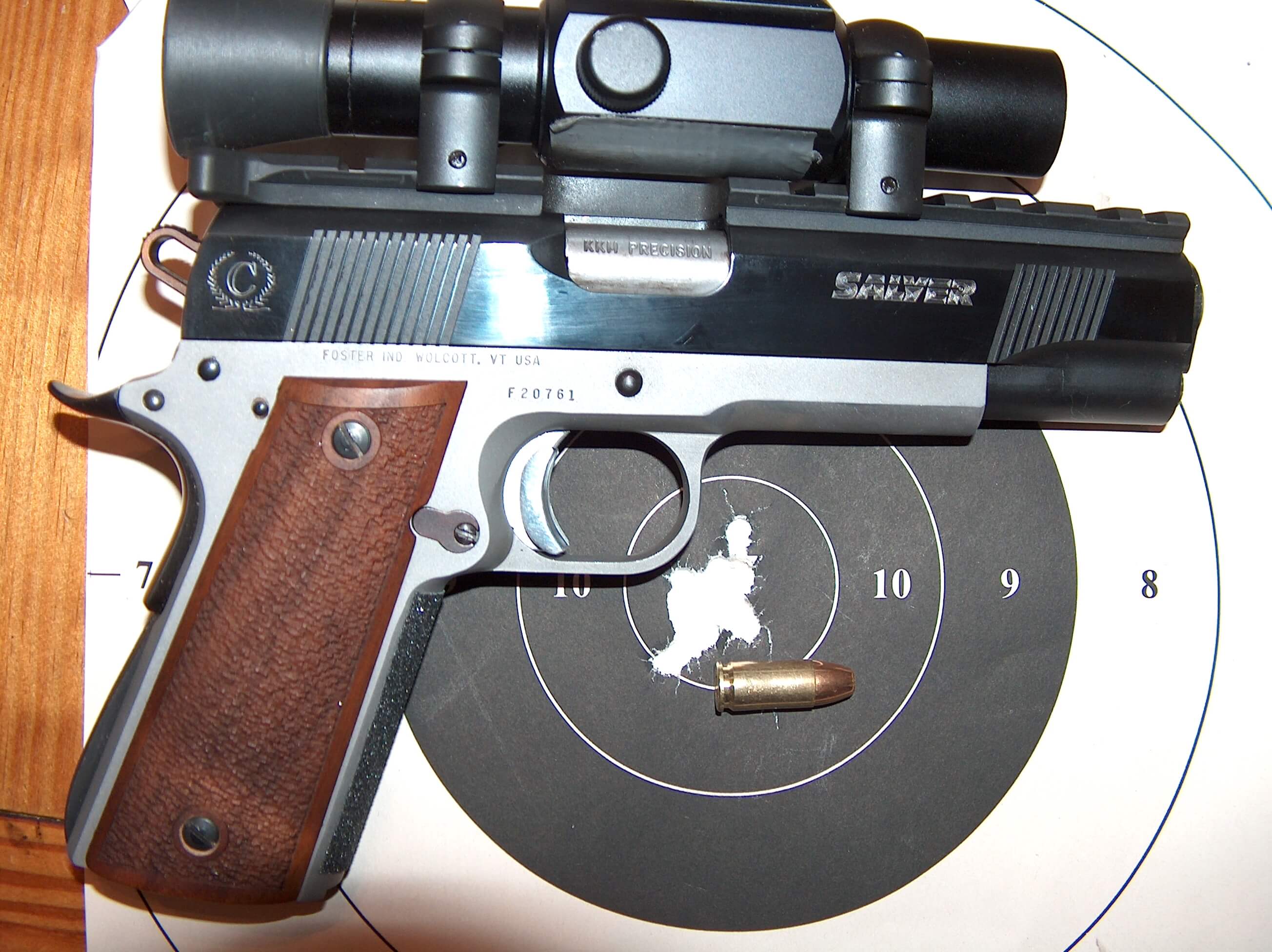 All of our products are 100% made in the USA and we produce all of our own products in our 20,000 sq-ft facility located in Carson City, Nevada. Our barrels are made from stainless steel bar stock then heat treat and vacuum tempered for long service life. The superior accuracy of our barrels comes from the strict dimensions within our bores. That's why we use proprietary tooling and button rifling added with over 20 years of  knowledge to achieve a mirror like rifled bore. Our ability to experiment with different bore configurations, like land and groove dimensions, has led us to the pinnacle of accuracy. We produce rifling in many different twist rates to better suit the many different uses of our pistol barrels. Whether you intend to shoot Steel Challenge or the NRA National Matches we've got the right barrel for the job.
"Just thought I'd give you an update. As of 6 June 2011 Steve Reiter has set 19 new National records since March 2011with the KKM barrel." Jerry K. (VA)
"I just wanted to let you know how well your product is working for me. I am shooting a MP pro for the 3 Gun National TV series and was looking for a little more accuracy out of the 9mm. Your barrel brought the group size in half at 25 yards. I'm looking forward to the next match."  Carl C. (WA)
"I just wanted to say my KKM barrel works perfectly in my Glock 29. No more bulged cases and unsupported cases. Very impressive, thanks for the quality product. I will buy more in the future for my other pistols" Rick C. (MT)
Announcement: Gen 5 barrels are here!
You can find the current Gen 5 models being offered here: Gen 5 Barrels
We will be offering more models in the future. Please stay tuned for more announcements on other models.
Important Information About Ordering