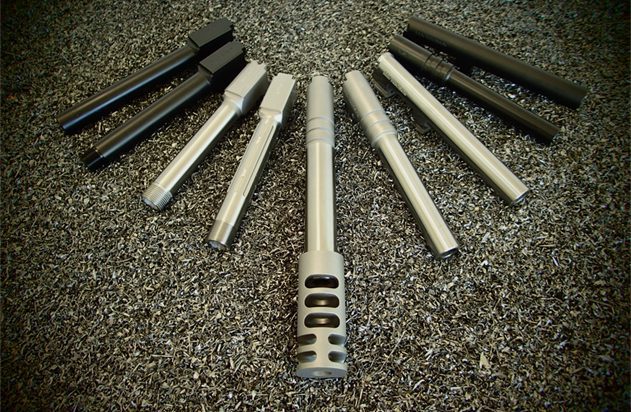 KKM Precision was founded in the early 1990′s with the intent of developing highly accurate pistol barrels for competition use. With our unique Button Rifling process and high attention to detail, our barrels became highly sought after world wide. KKM has always worked to not only provide the very best products at a reasonable price, but to try and stay ahead of the curve in technological innovations. We use state of the art multi-axis CNC machinery; therefore, you can be sure that KKM will always lead the way for the highest quality products for competitive, tactical, & personal protection use. We are a family owned and operated business and have always put the customer first. If you have any questions feel free to call or email us.
We accept orders by phone, fax, email or standard mail. The staff is available to take your orders or answer your questions from 8am to 4pm PST M-F.
If you have any questions please feel free to give us a call or email us.
Ph: 775.246.5444
Fax: 775-246-9182
KKM Precision
5201 Convair Dr.
Carson City, Nevada 89706
*FFL Requirements: In order to qualify for dealer prices, you must have a valid FFL, law enforcement ID, or military ID on file with us.